The Icon Explore: Assistive Technologies with the Mark Two
Snowy slopes and icy glades are home for Christian Bagg. He speeds down treacherous backcountry trails at any opportunity. He does it all in a custom wheelchair he designed - built to continue pursuing his passion for the natural environment.
After a snowboarding accident left him a paraplegic, Bagg had to invent his own machines and mechanisms because standard wheelchairs were inept at fulfilling his exploration needs. Out of many experiments, iterations, and trials came the Icon Explore: an off-road wheelchair with an articulating frame and suspension that allows the vehicle and rider to easily conquer rocky and rough terrain.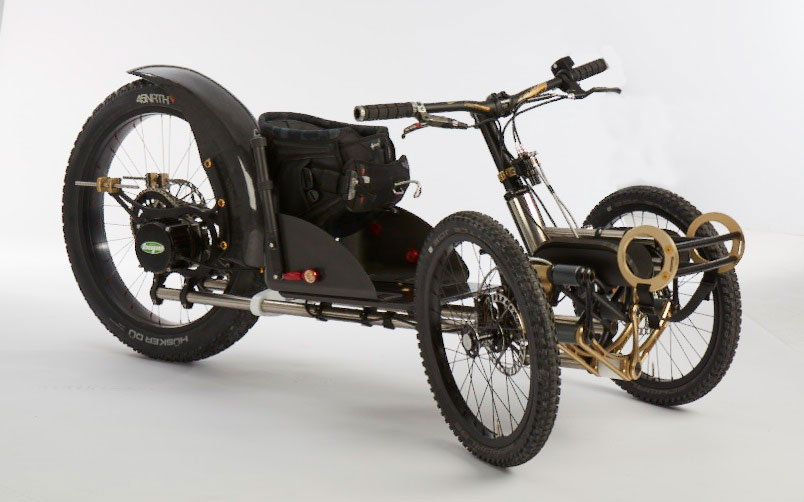 Bagg was able to quickly iterate on parts for development and testing using the Mark Two. Printed linkages in the Icon Explore's steering mechanism and custom mounting hardware were capable of handling the rough loading conditions of a winter landscape. The Mark Two allowed rapid, cost-effective iteration of the bike's components before the design was finalized. Many specialized components remain on the production models of the Icon Explore.
Christian Bagg used the Mark Two to overcome his own obstacles and continue pursuing his passions. He now delivers the Icon Explore to camps, resorts, and parks, where it gives others with similar challenges the agency to explore nature on their own. The Icon Explore gives the gift of exploration where it was otherwise inaccessible.
From all of us at Markforged, we wish you happy holidays and continued innovation and inspiration in 2018.
For more information on Icon Explore, visit their website or check out their Instagram.
All of the blogs and the information contained within those blogs are copyright by Markforged, Inc. and may not be copied, modified, or adopted in any way without our written permission. Our blogs may contain our service marks or trademarks, as well as of those our affiliates. Your use of our blogs does not constitute any right or license for you to use our service marks or trademarks without our prior permission. Markforged Information provided in our blogs should not be considered professional advice. We are under no obligation to update or revise blogs based on new information, subsequent events, or otherwise.
Never miss an article
Subscribe to get new Markforged content in your inbox