What Can You Make with a 3D Printer?
When it comes to 3D printing, do you think primarily of prototypes or trinkets and toys? Then it's time to think again. Today, 3D printing is being used in an amazing number of innovative ways to help make our world a better place — on land, in the sea, and even on Mars. Here are just a few examples.
3D printed house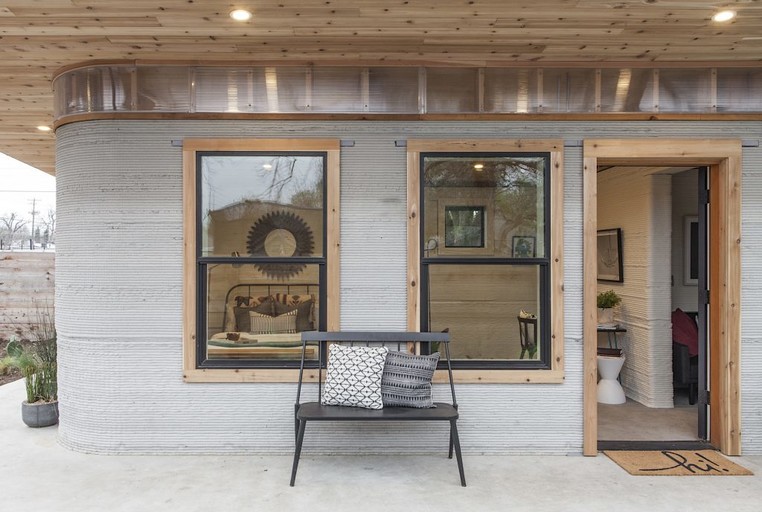 New Story, a housing non-profit company in San Francisco, partnered with construction technology company Icon, and used 3D printing to produce a 350-square-foot tiny home in 48 hours for $10,000. Projections for 600- to-800-square foot homes based on this prototype are looking to come in under $4,000 with a build time of just 24 hours. These fast, affordable homes are designed for use in diverse locations — from providing economical housing in Texas, all the way to rough climates and terrains in El Salvador.
Look beyond planet Earth, and we see the 3D Printed Habitat Challenge. Launched by NASA, this initiative is driving innovation in technologies needed to autonomously 3D print habitats with indigenous resources and recyclable materials on the moon, Mars, and other planets.
3D printed coral reef
The delicate ecosystems that support coral reefs around the world are already falling victim to rising ocean water temperatures. Engineers and scientists are exploring the possibility of employing 3D printing to create "new" coral reefs to provide a temporary yet flexible enough solution to recreate complex coral shapes in a way that invites the return of sea life.
3D bioprinting
‍On the medical front, researchers are developing 3D printing systems that print living tissue over deep wounds and serious burns. For example, scientists from the University of Toronto and Sunnybrook Research Institute have created a handheld 3D bioprinter that prints skin cells to treat burn victims. And a team at Wake Forest School of Medicine has developed a 3D printer that uses skin cells instead of ink, layering new healthy skin over damaged skin.

3D printed industrial tooling
Using Markforged Industrial Series 3D printers and continuous carbon fiber material, Siemens Gas & Power created a 3D printed customized circular cutting saw — and only needed to purchase the motor and blade. The Gas & Power division owns compressors, generators, and turbines around the world. Often, the gas turbine housings need maintenance, so engineers need to use a circular saw to repair them. Standard cutting saws aren't contoured, meaning the team used to send all the components overseas, wait for the custom plate to be made, and then reassemble the tool when they received the parts back. By using 3D printed components, the team saved roughly $8,000 per tool (of which there are many), and reduced lead time by 35 days. Now, their engineers can efficiently repair turbines in the field instead of waiting on third parties.
3D printing innovation knows no bounds
There's much more on the list of applications for 3D printing, all happening now in myriad industries using a variety of innovative technologies and materials. Think dentistry, eyewear, prosthetics, furniture design, archaeology, paleontology, and forensic sciences, to name just a few. And you can be sure that the creative and diverse uses for 3D printing will continue to grow — and continue to improve the way we live and work.

All of the blogs and the information contained within those blogs are copyright by Markforged, Inc. and may not be copied, modified, or adopted in any way without our written permission. Our blogs may contain our service marks or trademarks, as well as of those our affiliates. Your use of our blogs does not constitute any right or license for you to use our service marks or trademarks without our prior permission. Markforged Information provided in our blogs should not be considered professional advice. We are under no obligation to update or revise blogs based on new information, subsequent events, or otherwise.
Never miss an article
Subscribe to get new Markforged content in your inbox
Thanks!