Blue Collar Backers Puts Markforged to the Test
On October 2, Discovery Channel's new show, Blue Collar Backers, decided to put Markforged technologies to the test. In episode 4, Ron Douglas - one of the backers and hosts - agrees to help out a customer turbo kit company, STS Turbo.
Rick Squires, founder and owner of STS Turbo, develops custom kits for cars. He's figured out how to take the exhaust from the engine and turn it into horsepower. Adding his kit to a car can increase its horsepower by 50%. As a comparison, one would need to buy a $50K motorcycle to get the horsepower received from the $4K kit - an impressive achievement in the racing world. Rick received a General Motors engineering award for the design.
STS Turbo fell on hard times, and Ron wanted to help get the company back on its feet. He believed that 3D printing was a great way to do that. After researching different 3D printers, Ron came across Markforged. The quality and strength of the Mark Two could help Rick easily expand into new areas like motorcycles which could draw in enough revenue to help fund the more expensive automotive segment.
Before using Mark Two parts for turbo kit components, Rick and Ron took the printer for a test drive. They printed one of our brake lever sample parts and let loose on it with a hammer in the parking lot:
‍
"It's a game changer," said Rick. The Mark Two was just what they were looking for to help get STS back on its feet, they began to design parts such as a custom airbox for the kit. The part is printed with our stiff Onyx material that provides both the material properties and the aesthetics needed for the airbox.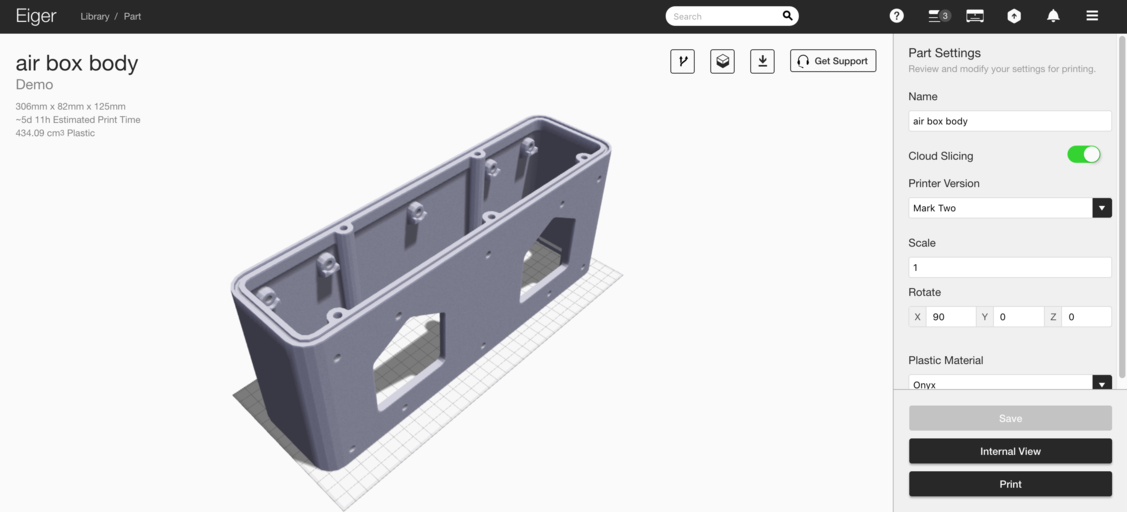 Check out the streaming episode on Discovery Go or on iTunes. It's a great example of how Markforged can help businesses reinvent their supply chain and streamline their business to be efficient and profitable.
Interested in checking out the Mark Two? Request a Demo today!
All of the blogs and the information contained within those blogs are copyright by Markforged, Inc. and may not be copied, modified, or adopted in any way without our written permission. Our blogs may contain our service marks or trademarks, as well as of those our affiliates. Your use of our blogs does not constitute any right or license for you to use our service marks or trademarks without our prior permission. Markforged Information provided in our blogs should not be considered professional advice. We are under no obligation to update or revise blogs based on new information, subsequent events, or otherwise.
不错过任何一篇文章
订阅以在您的收件箱中获取新的 Markforged 内容