Hardware Hacking with Markforged Mark Two at MakeMIT
Markforged printers power innovation across a wide range of industries, and we're helping to revolutionize the way that engineers that think about their design process by enabling them to create fast, industrial strength prototypes earlier in their design cycles. Our engineers are passionate about sharing this new perspective, not only with our peers in industry, but also the next generation of engineers currently developing their own design skill sets. Recently, Markforged once again partnered with MakeMIT to provide high strength rapid prototyping capabilities for the 2016 MakeMIT Hardware Hackathon at MIT.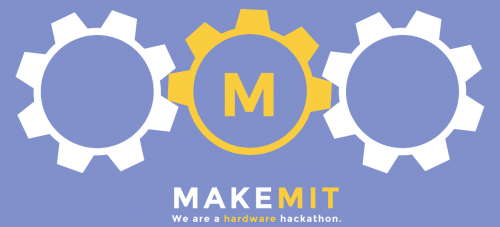 In the student organizing committee's own words, "MakeMIT promotes innovation that is geared towards those who are excited and passionate about designing and building. Over 250 students will participate in an 15+ hour hardware hackathon […] the top ten teams will be invited to come back for a second weekend in order to refine their design." This was an incredible opportunity to share both our technology and our recently released Mark Two printer with a large audience of passionate and talented students, and Markforged was excited to bring industrial strength 3D printer capabilities to undergraduates from 14 different universities who convened on MIT's campus over two separate sessions in February.
If you haven't heard of a hackathon before, it's an all-day – and often all-night – combination brainstorm, design conceptualization, prototyping and building marathon. Attendees show up in the morning with a team and usually a general idea of a problem they'd like to solve or an area in which they'd like to do focused development, although sometimes they come with an open mind and a creative team, just to see where their efforts will take them. In the case of a hardware hackathon, the focus is about building a physical product, many times accompanied by an app or software integration linking the physical world with the internet. MakeMIT provides attendees not only an environment and physical space to nourish hardware design, but also a dazzling array of electronics, materials, and engineering tools. Students had access to microcontrollers and electronics development boards, plastics and metal stock, a full electronics bench, rapid prototyping and machine shop capabilities, as well as physical components like linear rails, resistors, nuts and bolts, and everything in between. As a mechanical engineer myself, I had more than a hint of envy of the raw engineering materials that the hackers could pull from – MakeMIT had it all!
Hardware was always at the forefront of the day
Our day started off early in the morning, as we drove two of our new Mark Two printers and three Mark One units from our Alewife-based offices to the MIT campus. Markforged provided the majority of 3D printer bandwidth available at MakeMIT this year and we wanted to make sure everything was running smoothly by the 9am kickoff!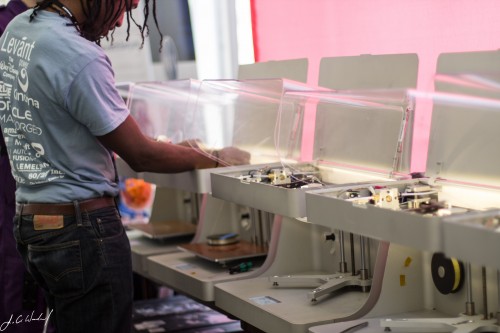 One of the best parts of our MakeMIT experience was that it brought together team members from all across our company. We had representatives from our mechanical and electrical engineering, customer support, manufacturing, and marketing teams help out at different points through the day – running printers, offering mentoring support, and demonstrating what a Markforged printer can do. Our team wanted to share why they're passionate about building a great hardware product, and MakeMIT was the perfect event to do just that.
By the end of MakeMIT, Markforged had helped teams evaluate over 80 different part submissions, assisted in optimizing many of those designs to produce better quality 3D printed parts, and realized the designs of teams creating everything from rehabilitative devices to automated food dispensers to a system designed to improve the quality of life for the blind.
It was a pleasure to do our part to make the day successful and Markforged had an amazing time at MakeMIT – we can't wait until next year to do it all again!
All of the blogs and the information contained within those blogs are copyright by Markforged, Inc. and may not be copied, modified, or adopted in any way without our written permission. Our blogs may contain our service marks or trademarks, as well as of those our affiliates. Your use of our blogs does not constitute any right or license for you to use our service marks or trademarks without our prior permission. Markforged Information provided in our blogs should not be considered professional advice. We are under no obligation to update or revise blogs based on new information, subsequent events, or otherwise.
Never miss an article
Subscribe to get new Markforged content in your inbox