Onyx Series
Strong printed parts on every desktop
3D printing is evolving into a serious engineering and manufacturing tool. The Onyx Series 3D Printers are designed to be every engineer and designer's first printer, fulfilling the Markforged mission of strong, beautiful carbon fiber parts everywhere. Each component – the hardware, software, and materials - combine to deliver the first accessible 3D printing experience on the market that everyone will love to use.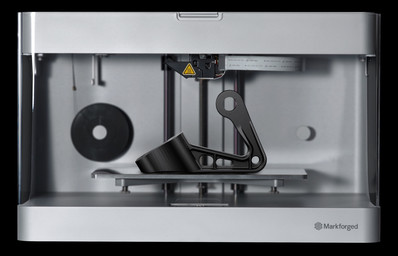 The Mark Two
Industry leading strength in a desktop platform
The Mark Two combines Markforged's innovative materials with workhorse reliability all on your desktop. It is the only affordable printer in the industry that enables you to go from CAD to strong, stiff reinforced parts in hours. Remove the barriers between design and putting your parts to use with time and cost savings at the convenience of your desktop.